Posted on
By Valerie Blankenship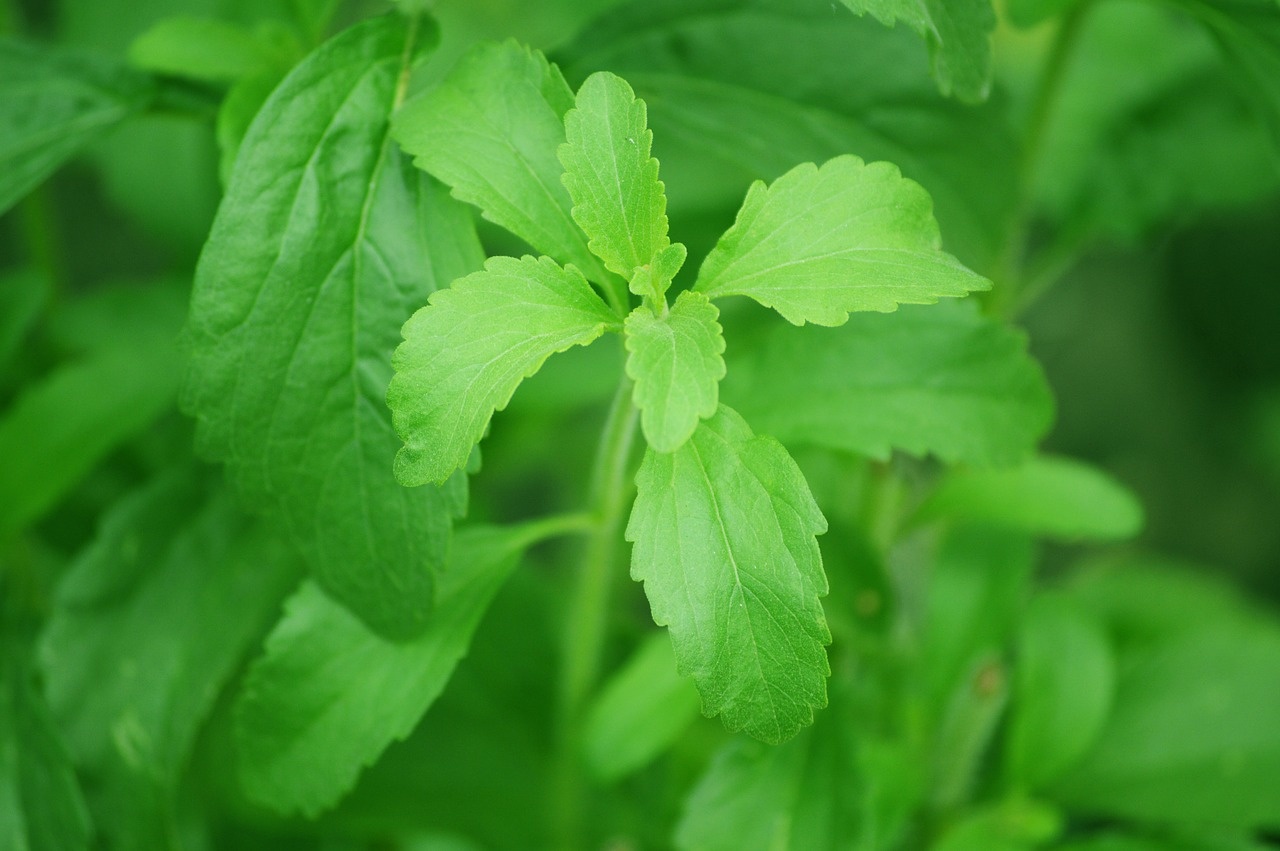 Stevia rebaudiana, the "sweet leaf" plant, has many medicinal benefits that are not found in the common low-calorie food and drinks. On a recent trip to Barcelona I learned the impact Stevia can have on high glucose, high blood pressure, inflamation, anxiety, and more from an incredible herbalist and organic farmer, Josep Pamies.
This May, my husband Michael and I went to Barcelona on vacation. While we were there having an amazing time soaking in the Catalan culture, we were fortunate to meet an incredible herbalist/organic farmer and trailblazer, Josep Pamies at his herbal greenhouse and farm in Catalonia.
Josep told us how over the years, he had witnessed first-hand how conventional agriculture caused harm to people's health, including his own. He now pours his energy into promoting a natural way of life, including preserving medicinal herb plants in their unaltered state. He was especially informative about Stevia rebaudiana. Through him, I was awakened to the many medicinal properties of the "sweet leaf."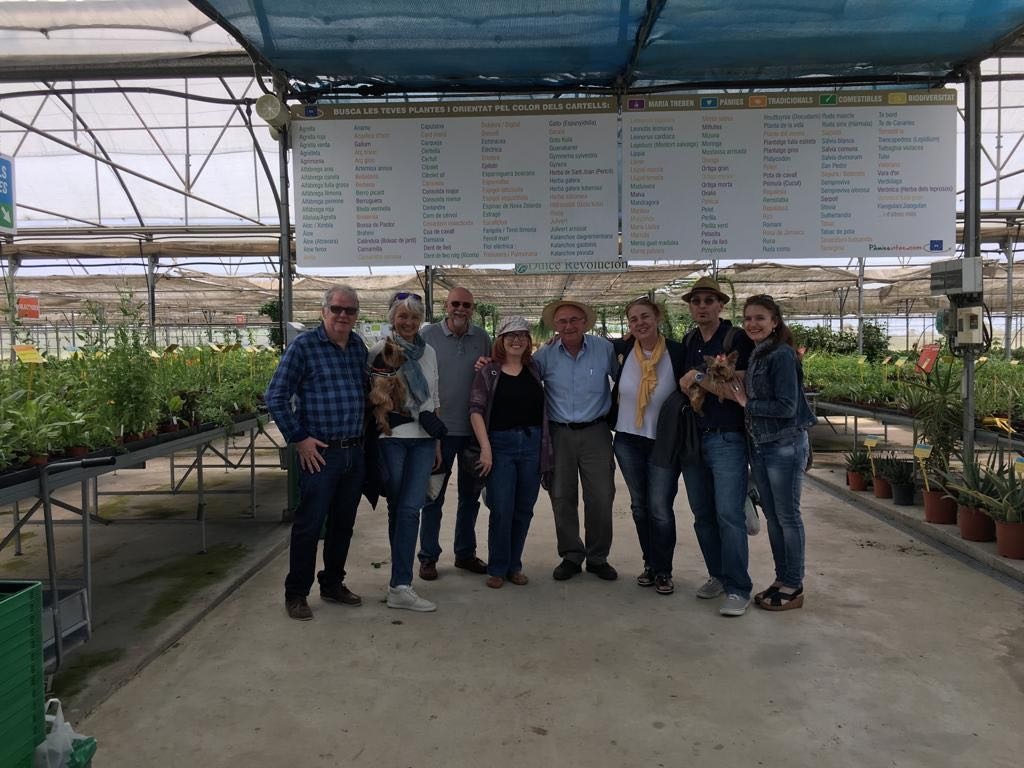 Josep and I in the center, surrounded by my husband and friends in Josep's herbal greenhouse.
Stevia Rebaudiana
Stevia rebaudiana, a strong sweet-tasting plant from South and Central America, is also known as candyleaf, sweetleaf, sweet leaf, or sugarleaf. These commonly known alternatives live up to their reputation in everyday culture, serving as a sugar alternative for drinks, recipes, and other consumable goods. In the US, most herbalists use Stevia only as a sweetener, which is how I used it as well. However, Stevia is more than that.
Stevia is endorsed by more than 500 scientific studies proving its health benefits. Uses of Stevia include lowering glucose and blood pressure, as well as serving as a diuretic, an anti-inflammatory, and an anti-fungal. It also has anti-microbial properties, and is helpful in eliminating E. Coli, salmonella, and staph. Studies show it is used in combating anxiety and even reducing appetite. Other medicinal uses of Stevia leaf can include:
- Lowering uric acid levels
- Improving dental health by discouraging decay and bacteria
- Treating diabetes, fatigue, heartburn, hypertension, hypoglycemia, and obesity
- Healing scars with topical application
- Treating acne, eczema, dermatitis, seborrhea, and wounds
- Moisturizing dry hair
- Preventing hair loss
- & More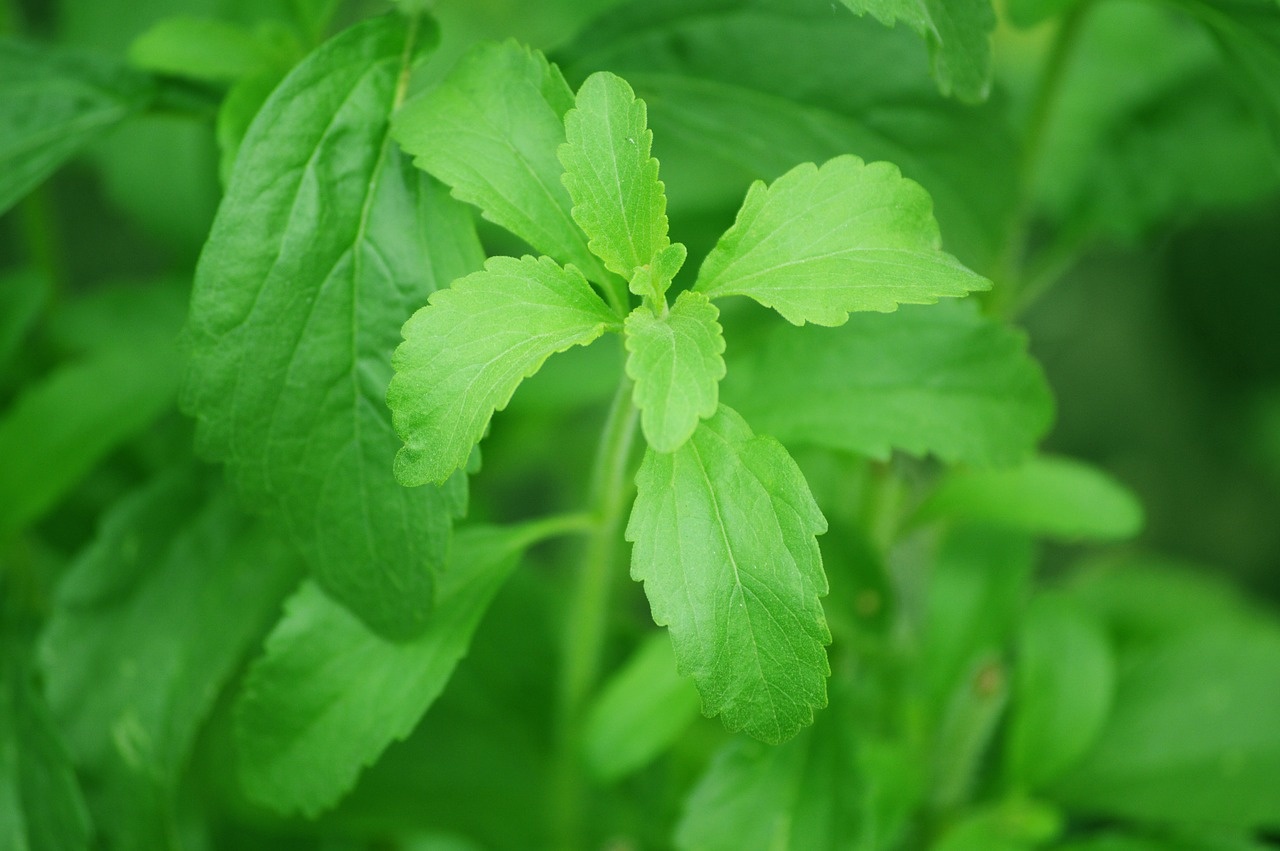 Josep's Stevia Plants in Barcelona
About 20 years ago, Josep began growing, and later giving away hundreds of Stevia plants. The recommended dose for stevia is generally 1 cup of infusion or 2 x a day or 2-4 fresh leaves just before breakfast and again before dinner, which is what Josep instructed his community to do. He heard back from many of them that they had been able to regulate their blood sugar, and some were able to discontinue their medications.
It was eye-opening learning about the challenges of working herbalists in Spain. Their regulations are very strict and they do not have the freedom to practice as an herbalist or to even educate about their medicinal properties (although I met some who did anyway). They also do not have the variety of herbs available to us. I was exciting meeting such a brave and dedicated man. If you read Spanish, check out his blog. He gets 5,000 hits a day!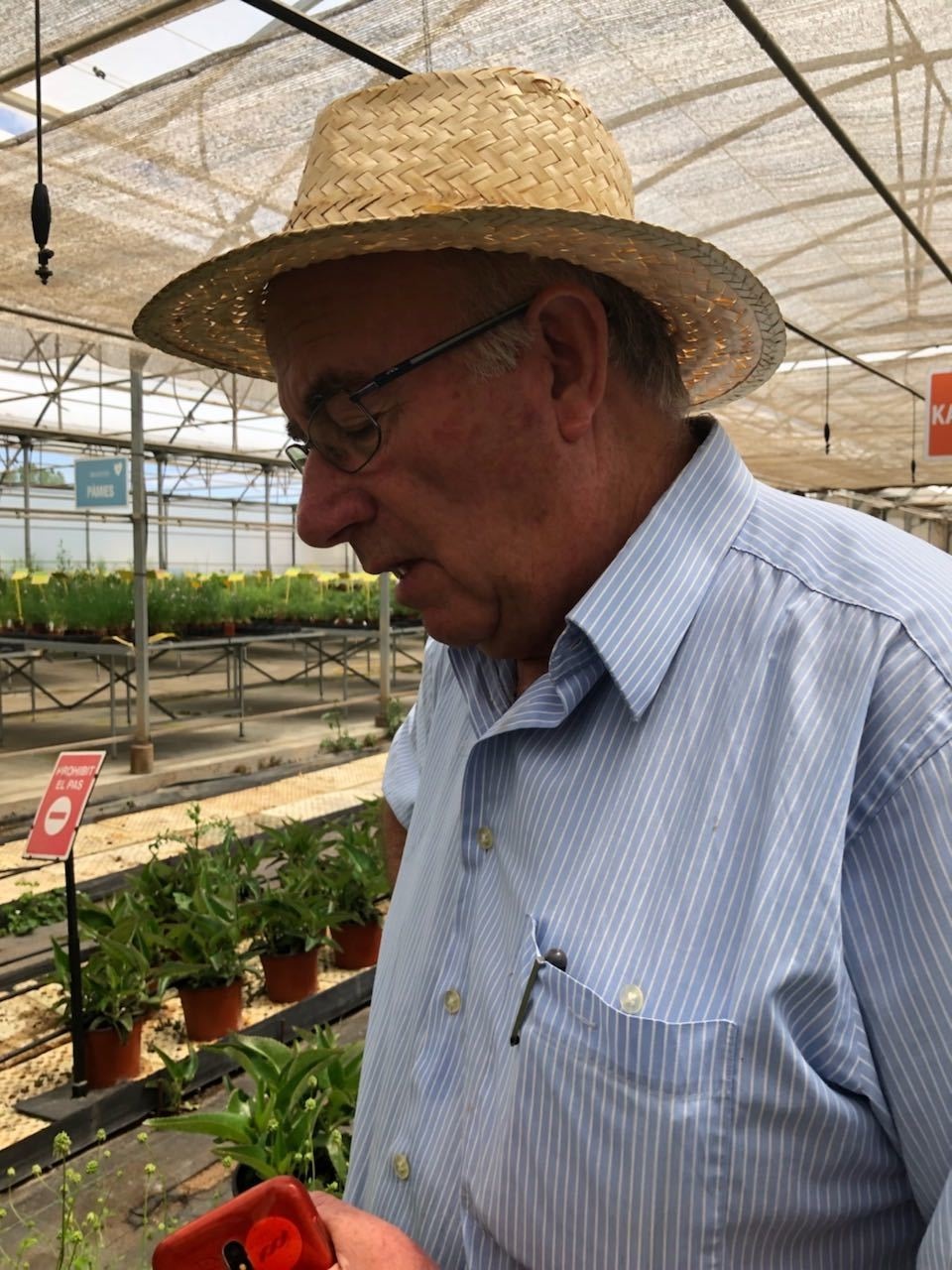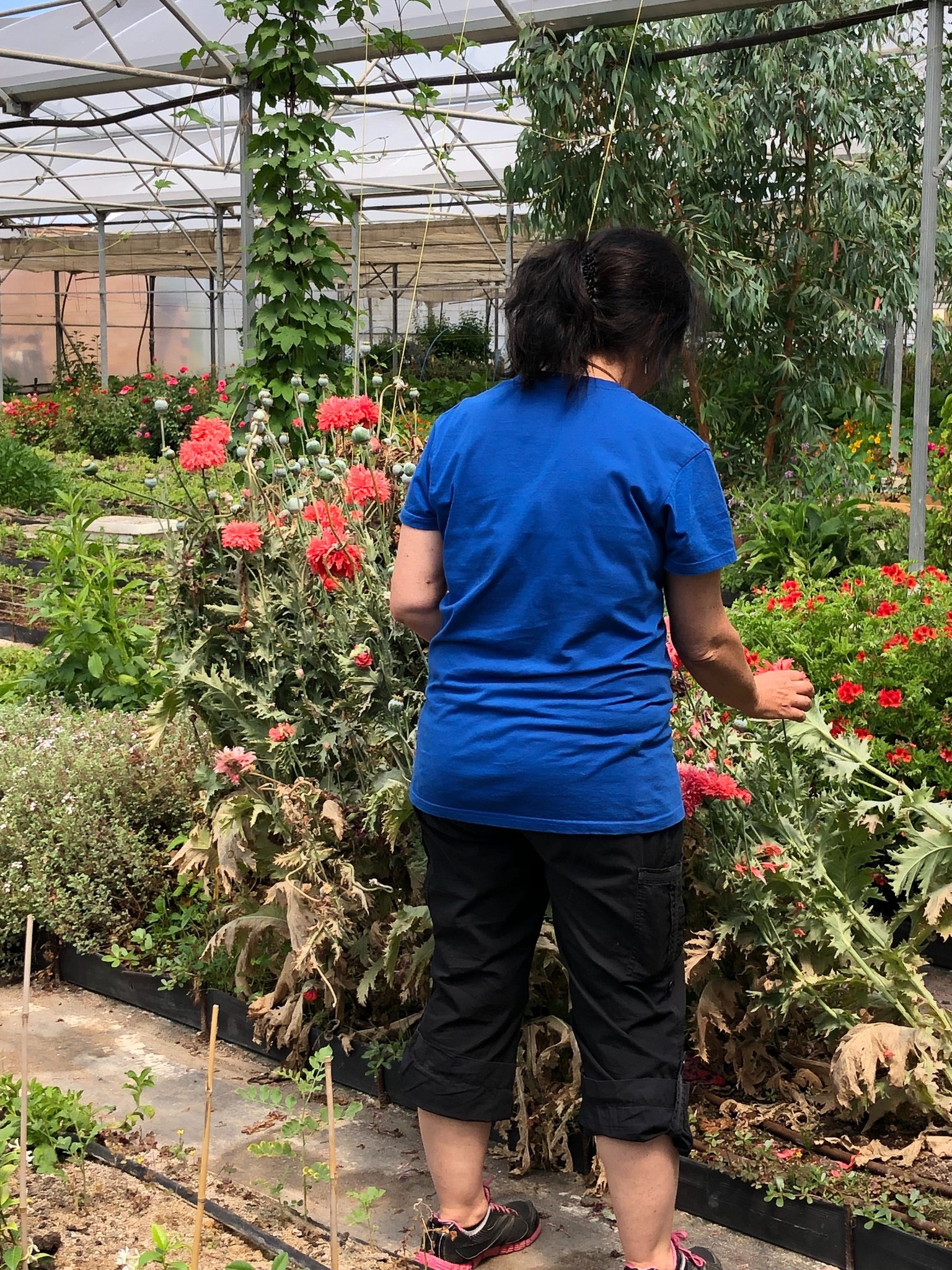 Is Stevia Good for You?
While in Barcelona, I also learned that Coca-Cola and Cargill, a major US corporation responsible for the production and distribution of sugar, chocolate, and salt, as well as many other food and drink for processed food and fast food restaurants, are using Stevia sweetened drinks that contain no active stevioside, which is the glycoside containing most of the medicinal properties of the plant. They are using plants with high amounts of rebaudioside, which has no medicinal properties.
Cargill and Coca-Cola now have single-crop farms in Argentina and Paraguay where they are cultivating a type of Stevia that does not contain the medicinal properties whatsoever! I was sad to hear the truth about Stevia, that much of this plant sold around the world is selectively cultivated in this way. So the type of Stevia you find at the grocery store and fast food restaurants do not carry the health benefits that Organic Stevia leaf does.
Buy Stevia from Sage Consulting & Apothecary
At Sage Consulting & Apothecary, we spend a great deal of time, energy, and effort to ensure that the herbs we carry meet our strict standards of premium quality. This includes all of our single and bulk herbs, as well as all the herbs we use for our herbal preparations, tinctures, and capsules.
The Stevia leaves that we carry are from a trusted source in India where it is grown in a clean, rural area. The seeds are collected directly from India and are not altered in any way. Our Stevia leaves are Organic and are tested for pesticides, mold and yeast. You can choose from our cut & sifted bulk herb or our powder, which you can use in any form: tea, capsule, tincture, cooking recipes, and more.
Buy them here:
Let Us Know What You Think!
The experience we had in Barcelona, meeting Josep, and learning more about this incredible herb, accentuated the zeal and passion we have for herbalism and how much we have to learn from those around the world. We would love to hear from you if you try our Stevia (particularly for your high blood glucose or blood pressure) for at least 2-3 weeks, much like Josep's experiment in Spain. Let us know what type of results you are getting by emailing us here or letting us know on Facebook.